---
關於 Wixgle
Wixgle, We Build Strong Brands with 360° Solutions A full-service digital agency approach to building your organization. Email: hello@wixgle.com Official Velo Certified Partner! Certification ID: 9582-9163 Our Services: 1. Strategy & Consulting We work closely with your industry to develop robust corporate and business unit strategies and apply our digital expertise for your success. - Business Consulting - Brand Strategy​ - Information Architecture & UX - Content Strategy & Copywriting 2. Branding & Design We bring our design ideas to life for your business solution. Our branding technique will reach the desired audience for your brand. - Logo Design & Branding - Print Design - Video Production - Scripture Arts 3. Website Development We build best-in-class and robust websites that enrich your resources. We create interactive and easy-to-navigate websites for the convenience of users that every client needs. - Website Design - E-commerce Website Design - Content Management System - Responsive Design 4. Digital Marketing We give your business a digital identity and help you reach a wider audience. We apply a series of customized tactics to bring qualified traffic and drive more leads for your business. - Marketing Strategy - Search Engine Optimization - Paid Media - Email Marketing - Social Media Marketing​ 5. Mobile Apps Mobile Apps are playing an increasingly significant role in fueling business growth, your customer needs a way to reach you. We design, develop, and market your app to ensure growth for you and your Organisation. - App Design - App Development - App Strategy - App Marketing

...
---
精選專案 (6)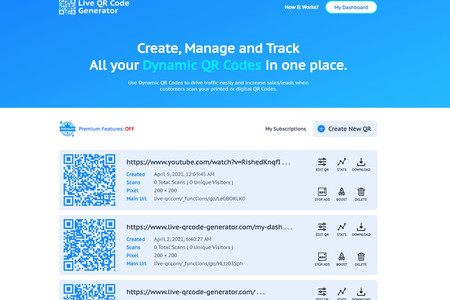 ---
William Morrish
---
2021年10月25日
---
查看專案
Great help on sorting our site out, quick to respond and were able to jump on a call straight away to talk through the issue. 10/10

...
---
Chris Meehan
---
2021年9月10日
---
查看專案
Understood our needs and did a timely and thorough job that exceeded out expectations. Thanks for the great work.

...
---
Artur Kovalchuk
---
2021年8月20日
---
查看專案
Communication is not on the same page. We asked to add an upload button to our current page and they created a new page layout that has to be edited and adjusted to each product. Now they are telling us it's not possible to add it to our page. Don't know why this wasn't mentioned in the beginning before we sent the payment.

...
---
Alexander Zientara
---
2021年6月4日
---
查看專案
Jude has been a pleasure to work with! I am so pleased with how my site came out! I would highly recommend Jude to anyone! Thank you Jude for the wonderful service, Alex

...
---
working with Jude was a pleasure. even though we ran into obstacles he didnt calculate, it was solved smoothly. dedicated people is what im looking for and Jude sure is one of them.

...
---
Jude is an excellent Wix developer! The outcome of the project was so great and we are super happy. Thank you, Jude, for your service. We Would use his service again and recommend to others.

...
---
Anthony Cur
---
2021年2月24日
---
查看專案
Being a very small charity we needed help with onr webside So very helpful with our project cant thanks Jude enough

...
---
Quick response, very professional guidance, helped me find the cause of the problem. The charges are reasonable.

...
---
I had Jude assist me and although a few things got lost in translation I could tell that he genuinely wanted to help me and was very patient with my needs and went above and beyond to assist me! Thanks jude!

...
---
samuelthomaswalker
---
2020年12月30日
---
查看專案
Prompt reply to my query and was very helpful. I would recommend to other users. My website has improved.

...
---
Emeka Peacewill
---
2020年12月12日
---
查看專案
I was really impressed by Wixgle's professional approach to my request. They attended to my need and delivered quickly! I would recommend them highly and I look forward to working with them again...soon!

...
---
My Spotlight Independent
---
2020年11月22日
---
查看專案
Wixgle were very fast at responding to us and the communication was brilliant which is key. The coding side of the work carried out on our project was done perfectly and to the best possible standard. Additionally they also improved the speed of loading certain pages within our site, which was a bonus at no extra cost. The only issue we found was that the Wix Video App we were using caused some limitations with the coding, but the coding specialists found great solutions and alternatives that we were happy with in the end. We would highly recommend them for coding work. It is a highly skilled and complex task to carry out and we were happy with the results and will be working with Wixgle again. Thanks.

...