---
關於 Mug Life Marketing + Creative
Mug Life Marketing + Creative is a full-service agency providing wow-factor website design, content, and branding for small businesses and entrepreneurs. We specialize in Wix website design, content creation, and brand development. Mug Life Marketing + Creative is more than a website design agency — we are your strategic partner in the entire process of building and growing your business online.

...
---
精選專案 (15)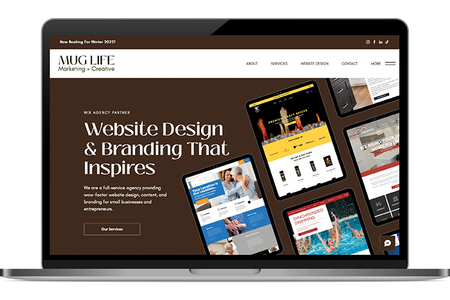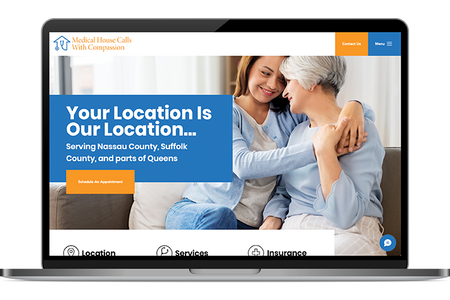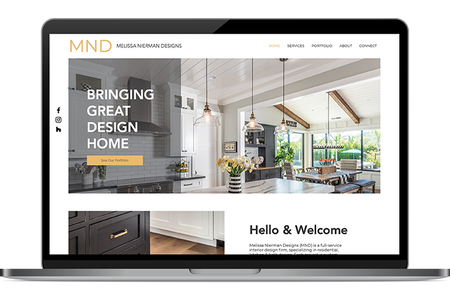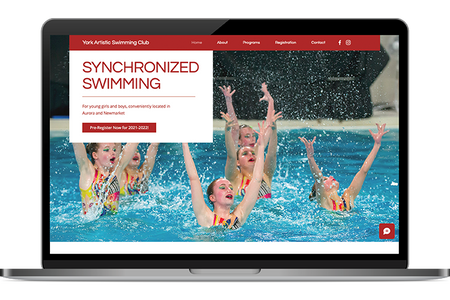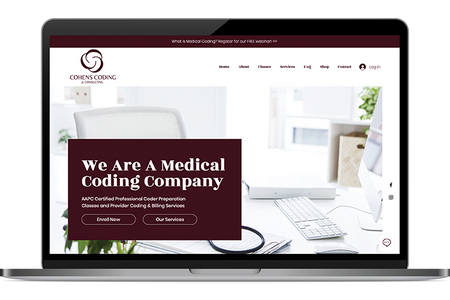 ---
Pam was fantastic to work with! She immediately saw where she could best support me and offered a training session. I greatly appreciated this! It was much more beneficial for me to learn the things I needed so I could increase my knowledge of Wix and continuing working on my website myself. I really appreciate all of Pam's clear instructions, expertise and support. I will definitely use her services again as the need arises.

...
---
Tim Workman
---
2022年10月3日
---
查看專案
Pamela took the time to understand what I really needed to improve my website. She simplified the design, added new functionality and completed the project right on time. After completion she went through the entire site and showed me how to make updates and changes so I could easily maintain the site on my own. I would highly recommend Mug Life Marketing and will definitely use Pamela for future projects.

...
---
Cassidy Edison
---
2021年11月7日
---
查看專案
I don't even know where to begin...I had a 5-day deadline to get my website up & running and Pamela met that deadline right on schedule! I originally tried creating everything myself, but it just became too difficult to do it all on my own, so I hired Pam to take the reins & make everything look professional. She listened to every single detail about how I envisioned my website & the things I wanted added to it. She was patient throughout the entire process. She also sent resourceful links to me to help about how I can take my website to the next level once I got familiar with everything, as well as scheduled a post-meeting to give me verbal step-by-step directions on how to navigate my website on my own. I absolutely love my website and I will definitely recommend anyone to hire Pamela for her services!

...
---
Thanks Pam for excellent job on the website and marketing for our non-for-profit organization! Very highly recommended!

...
---
Alexia Vondrachek
---
2021年5月27日
---
查看專案
Pam from Mug Life is extremely organized, prompt in response times and knowlegable on multiple levels. Highly recommend and she is my permanent go to now for web design!

...
---
Nicole Casciato
---
2021年5月13日
---
查看專案
Working with Pam was an amazing experience. She definitely grasped the look of my website and I was so happy with the feel. She worked with me closely to understand exactly what I was looking for and pivoted when there were some additional asks by me that came her way. She was professional and her communication was stellar. Always received a response to my questions in a timely manner. I would recommend working with Pam at Mug Life Marketing in a heartbeat. The website looks so polished and professional!

...
---
Charles Steele
---
2021年3月3日
---
查看專案
I find myself very pleased and even excited with the results Pam delivers. I found that not only did she take my website where I was 'aspiring to go' in terms of presentation, but the results truly speak for themselves. I have already received wonderful feedback and interest from my clients and colleagues, and I have already recommended her and will continue to do so. Thanks Pam!

...
---
Rudi Woods
---
2020年12月31日
---
查看專案
It was an absolute pleasure working with Pam at Mug Life Marketing! I am completely satisfied with her professionalism and expertise. I appreciate how she assisted me with all of my needs, but also set me up to be able to manage my site on my own in the future! She was very patient and kept good communication throughout the entire process!

...