---
關於 Wix Expert Studio
Our clients get quick response times and excellent customer service. If you allow us to help you design and or teach you how to navigate the Wix platform, you can focus on the important tasks of running your business.​

...
---
精選專案 (18)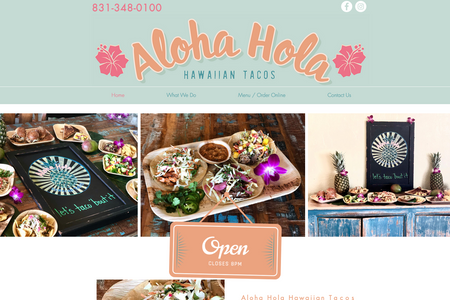 ---
Glenn Seaman Jr
---
2023年3月18日
---
查看專案
This was easier than I imagined! Rebecca is patient, helpful and insightful. My site was delivered earlier than expected and she made herself available any time I had a question!!!

...
---
billcohen33
---
2022年12月14日
---
查看專案
Rebecca was not only very responsive to my request for help, but she also went above and beyond to improve my website! Her attitude is fantastic and her ideas are innovative!!! I would highly recommend Rebecca!

...
---
Paula Stanton
---
2022年12月9日
---
查看專案
Rebecca is professional, courteous and extremely knowledgable. I was very lucky to find her on such short notice and I would highly recommend her and her team for any website project. It's been a pleasure working with her and I have no reservations about the quality of her work. I look forward to working with her on future projects. It's not just her work but also her understanding of the business she is in and how she goes above and beyond that is so refreshing and appreciated. Thank you Rebecca!

...
---
Jeff Hard took the lead on all matters related to the website changes and additions we required. Jeff is a clear spoken straightforward individual and I was impressed with his accessibility and thoroughness. Together the result was something much better than I had imagined, which does not often happen. I'm reluctantly telling you about Jeff since I know I'll have to revisit him and do not want him too busy. But, I feel compelled to tell the truth.

...
---
Six Expert Studio was an amazing find! Rebecca, the developer and designer, is very knowledgeable, yet explains layout issues and choices in very understandable terms. She helped me make great decisions that fit our immediate goals when we needed a quick turnaround. She is friendly, professional, and lightning fast with responses. I will certainly continue to work with Wix Expert Studio. I recommend them highly.

...
---
The team at Wix Expert Studios are Proper, Patient and Professional they are all about getting things done correctly the first time and while helping you to learn the steps to ensure you can make minor changes yourself. They took the time to learn our business and to explain the value in the changes that were being made providing excellent recommendations we definitely will remain and client. If you want things done right, we highly recommend wix studios and we give them 10 STARS **********

...
---
Kiser Consulting
---
2022年10月6日
---
查看專案
The overall service was great, I was able to get everything that I needed for my website and make it work with my budget. Will definitely do more business in the future.

...
---
Cristaux International
---
2022年9月12日
---
查看專案
Jeff was great to work with. He always listened to the needs of the business and not just what I wanted. He was helpful and created a beautiful site. Can't wait to work on project #2 with him!

...
---
Mary Mullin
---
2022年8月15日
---
查看專案
Thanks, Rebecca, for the fantastic, thorough job on my website redesign. The site now looks so professional. You took the time to address all my needs and concerns. Also, you helped explain how I can make changes and additions on my own going forward. I am so happy with the finished product. I would not hesitate to recommend you to anyone needing a new wix website or redesign. I think the price was reasonable as well. Thanks again for all your help. You were a pleasure to work with!!

...
---
Patricia Nelson
---
2022年8月5日
---
查看專案
Rebecca has made numerous suggestions for improvements to our website and helped us navigate the changes when we had questions. We always feel like she has time for us no matter how busy she is. It's obvious that she wants every business she is working with to succeed and is committed to helping us achieve our goals.

...
---
Amber Ambrose
---
2022年8月5日
---
查看專案
Knowledgeable, honest and helpful. All it took was one call to help figure out a path forward for the site. Thank you!

...
---
I have read through all of the previous reviews for Rebecca. There is really nothing new that I can add to them, but make no mistake about this; I agree with all of them. Her focus, knowledge and skills are the best I've ever seen!

...